AWARDS & RECOGNITION
Dr. Ann Kaplan holds a DBA (Doctor of Business Administration), Masters In Business (MBA), Master in Science (MSc) and a Corporate Governance Designation (CD.D).
Ann is the CEO and President of iFinance Canada Inc., the parent company to Medicard, Petcard, Dentalcard, iFinance Tech, and iFinance Home Improvement – a North American consumer finance company – she has taken the Company from Start-up (1996) to one of the largest consumer finance Companies in Canada with loan applications exceeding $1B.
Throughout her career in financing, she has won numerous awards for outstanding leadership and excellence in business.
Ernst & Young Entrepreneur Of The Year Award
Ontario Financial Services Winner, Ernst & Young (2017)
Canadian Women Entrepreneur of the Year Award
Profit Award of Excellence, Royal Bank/Deloitte (2015)
Lifetime Achievement Award
International Award, Women Entrepreneur, Stevie Women (2015)
WIMA Award
Rotman School of Management (2015)
Canada's Top 100 Women
Canadian Business Magazine (2015)
Canada's Most Powerful Woman Top 100
WXN Hall of Fame (2014)
Canada's Top 100 Women
Canadian Business Magazine (2014)
Top 100 Companies in Canada
Revenue, Canadian Business Magazine (2014)
International Maverick of the Year
Gold Winner, Stevie Award (2014)
Canada's Most Powerful Women Top 100
Winner, WXN (2013)
GTA Growth Award
Top Honor, Canadian Business Magazine (2013)
International Women Entrepreneur of the Year
Gold Winner, Stevie Award (2013)
Top 100 Companies in Canada
Revenue, Profit Magazine (2013)
Entrepreneur of the Year
Finance, Finalist, Ernst & Young (2013)
International Women Entrepreneur of the Year
Finance, Gold Winner, Stevie Award (2012)
Top 100 Companies in Canada
Revenue, Profit Magazine (2012)
Canada's Most Powerful Women Top 100
Winner, WXN (2011)
International Women Entrepreneur of the Year
Finance, Winner, Stevie Award (2011)
Canadian Women Entrepreneur of the Year
Winner, Stevie Award (2011)
Top 100 Companies in Canada
Revenue, Profit Magazine (2011)
Canada's Top 100 Women Entrepreneurs
Profit Magazine, W100 (2010)
Top 100 Companies in Canada
Revenue, Profit Magazine (2010)
International Executive of the Year
Gold Honoree, Stevie Award (2010)
International Single Market Dealer
Gold Honoree, Stevie Award (2010)
Mompreneur of the Year
Winner, Mompreneur Magazine (2009)
International Woman in Business
Winner, Stevie Award (2009)
Canada's Top 100 Women
Profit Magazine W100 (2009)
Top 100 Companies in Canada
Revenue, Profit Magazine (2009)
Canada's Most Powerful Women Top 100
Winner WXN (2009)
Canada's Top 100 Women
Profit Magazine W100 (2008)
Top 100 Companies in Canada
Revenue, Profit Magazine (2008)
Top Ten Most Inspirational Women in Canada
3rd Place, Women's Post (2007)
Canada's Top 100 Women
Profit Magazine W100 (2007)
Top 100 Companies in Canada
Revenue, Profit Magazine (2007)
Canada's Top 100 Women
Profit W100 (2006)
Canada's Top 100 Women
Profit W100 (2005)
Top 100 Companies in Canada
Revenue, Profit Magazine (2004)
Top 100 Companies in Canada
Revenue, Profit Magazine (2003)
Public Accountability Statement
Recognition, Bank of Montreal (2003)
British Columbia's Fastest Growing Businesses
BC Business (2003)
Top 100 Companies in Canada
Revenue, Profit Magazine (2002)
Top 50 Growth Companies in Canada
Profit Magazine (2001)
Award of Performance and Excellence in Finance
Winner, Peak Award (2000)
Canadian Woman Entrepreneur of the Year
Ernst & Young (2000)
"It is not about winning or losing; it's about staying true to yourself in the process"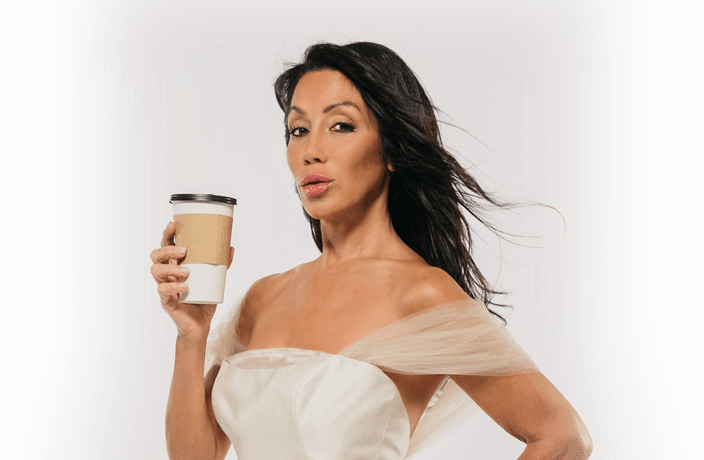 Explore deeper into Ann's world through these links